Selling your property during the COVID-19 Pandemic | A better way
At Besser + Co. Estate Agents, we create your campaign on a case by case basis and build a strategy that suits your needs and the market at the time.
As such we have added a number of new features that will help us achieve the best price possible during these tough times.
Strategy: Private tender
With this sales strategy, vendors use the spirit of competition to their advantage by inviting secret offers from interested buyers. Selling by tender can be beneficial in that it allows the seller to offer a broad price range, rather than advertise the home with a pre-determined price.
With all bids kept fully confidential, potential buyers cannot base their offer on what others are bidding. This can lead to the winning tender being significantly higher in price than other offers. The amount of the tenders may far exceed seller expectations.

The seller retains control over the selling process. They don't have to accept the highest tender, but knowing this figure can also open up the doors to future negotiations.

This strategy is stress fee and doesn't put you in a position where you have the entire street watching how the sale of your property unfolds.

If there are several bidders who are interested in the property, the competitive nature of the tender situation can cause them to bid higher than they normally would.

Case study:  In 2018, we were able sell a property in Caulfield South via private tender for $170,000 more than the underbidder was prepared to pay and $100,000 more than the vendor was willing to offer. Why?  Because, in this scenario we had 3 buyers competing for the property and each made several offers based on what they were willing to pay and not based on what the other buyers were willing to go up to.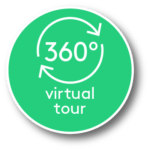 Marketing: 360 video
Free of charge, Besser + Co. is now offering 360 degree walkthroughs.  Click here to see example.
This allows the buyer to walk through the entire property virtually with 360 degree capacity before booking in a private inspection. This further ensures the buyer is qualified before arrange a time for them to get through. 
Inspections: Safe inspections
All major websites including the Besser + Co. website have an inbuilt feature which allows buyers to book private inspections without picking up the phone. See inspection rules below:
One buyer through at a time

Hand sanitiser for buyers to use before they enter

Ask buyers to not touch surfaces

Agents to use gloves in order to open doors and cupboards for the buyers
Contracts: Digital
Electronic signature software that provides send/ receive receipts that are time stamped

PDF file sent to the buyer to sign

PDF file sent to the vendor to sign

Exchange via email