Better with Besser Investor Report January 2022
House rental prices in Melbourne jumped by $15 per week from $430 per week in September 2021 to $445 per week in December 2021, according to the December Domain report, with the latest Core Logic report indicating that for the entire 2021 year, Melbourne's rental prices rose 4.1%. As much as this is a positive quarterly result, there was only a 1.1% annual change from December 2020, when house rentals averaged $440 per week.
But while this is a minor victory for rental providers, the reality is, rental yields are at their lowest we have ever seen in Melbourne currently at 2.7%.
Units, however have seen a more humble change, growing only $5 per week to $375 per week, which is still a far cry from their peak prior to Covid-19 when prices were $55 a week higher.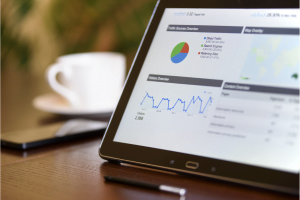 What we are finding in Melbourne's inner city, inner-eastern and inner south-east suburbs is that while these suburbs struggled with high vacancy rates through the height of the pandemic, they are now seeing a rise in rents of 3.1% to $380 per week and a reduction of 0.3 in vacancies has been noted in the CBD. The Herald-Sun reported last month, that while Melbourne didn't lose all our international students, with 70,000 foreign students still in Melbourne in December 2021 (a 53.5% decrease from March 2020), there is quiet confidence that the inner suburbs will resurge with students and new immigrants with entertainment incentives announced by the City of Melbourne.
Melbourne is ranked 6th in the world when it comes to university cities, and as the university year begins, and our international borders allow more freedom, we will see a different, more positive trend in the upcoming months in rental vacancy rates and rental returns.
References:
https://www.theage.com.au/property/news/melbourne-house-rents-the-nation-s-cheapest-despite-new-record-high-20220112-p59nq1.html?btis
http://reports.corelogic.com.au/CL-HOUSING-MARKET-UPDATE/CL-HOUSING-MARKET-UPDATE-42061B91.pdf
https://www.heraldsun.com.au/subscribe/news/1/?sourceCode=HSWEB_WRE170_a_GGL&dest=https%3A%2F%2Fwww.heraldsun.com.au%2Feducation-victoria%2Fcity-of-melbourne-plan-to-entice-overseas-students-revealed%2Fnews-story%2F43411947dbde7074e9ca2802b3b75596&memtype=anonymous&mode=premium&v21=dynamic-cold-test-noscore&V21spcbehaviour=append